News — power door
Posted by Sales PDS on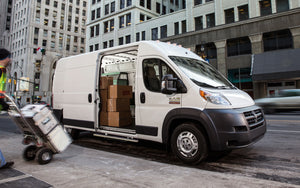 Why add a power door and power step to your large-scale van?
Large-scale vans such as the Ford Transit, Dodge Ram ProMaster, and Mercedes-Benz Sprinter have seen a market surge in recent years. Why the increase in popularity? Whether you're hauling cargo or transporting passengers, large-scale vans come with higher capacity, lower maintenance costs, better fuel efficiency, and the potential for a wide range of unique customizations.
At Power Door & Step, we strive to find ways to make large-scale vans safer and easier to operate, whether for commercial or personal use. Here are just a few of the reasons why you should consider adding a power door and step solution to your large-scale van.